What makes our Seedbox one of the Best Seedbox?
What makes our Seedbox one of the Best Seedbox? Everything.
Our Seedbox comes with the Customized Panel along with Instant Delivery & High-Speed Internet and much more.
Want more details regarding Seedbox or What is a Seedbox? Click Here.
Reason's to choose SnTHostings.com for your Seedbox Requirements.
1. Instant Delivery.
Our Seedbox comes with Instant Delivery option. Order now, And get your Seedbox within 60 seconds* on your email. The email will have details about your Seedbox, including the username you selected, password and server details.
Photo of Delivery Mail is added below.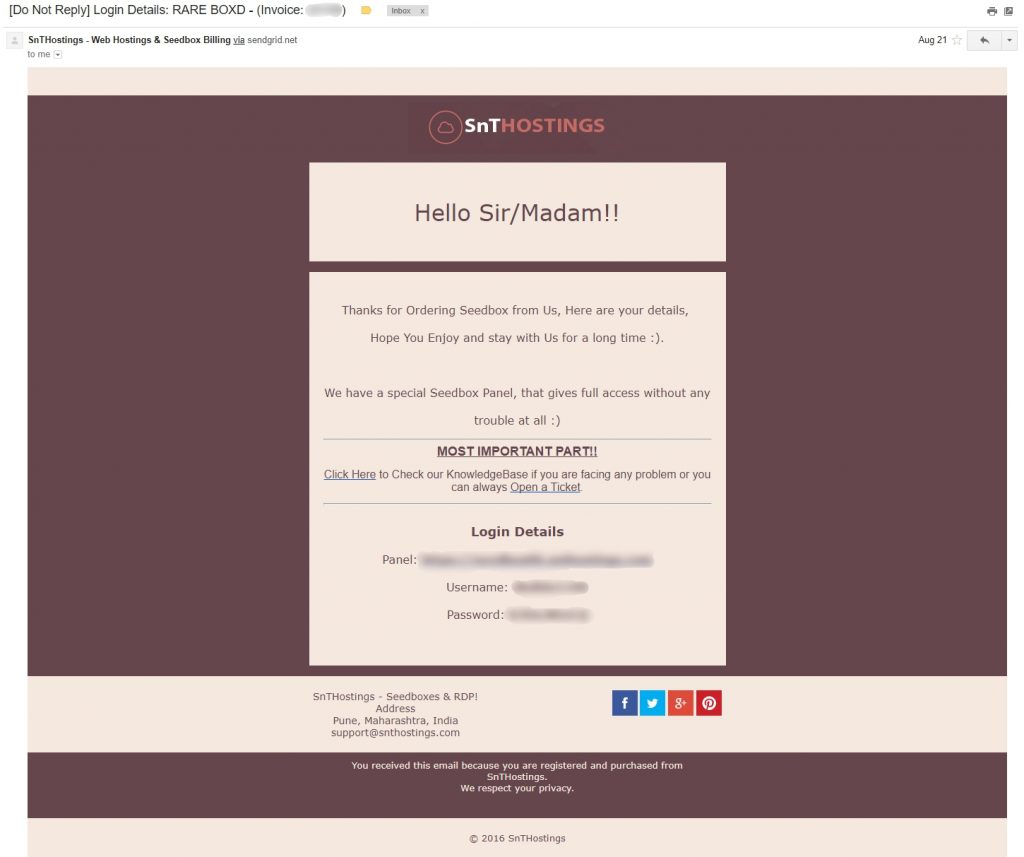 * = Dedicated Seedbox can take up to 72hours to deliver.
2. Custom Seedbox – Panel.
That's right, our Seedbox comes with Custom Seedbox Panel. What is this panel we talk about? It is a fully pre-customize panel, which includes a range of software's for your Torrent, as well as NZB and Auto-Downloaders (Like Sickrage, Sickbeard, etc.).
Why use Seedbox Panel instead of using the software/software's directly?
One Click Installation of Software's – Just One Click and your software will be installed and ready to be used.
Direct HTTPS Access – Get direct access to your files, accessible by only you and no one else. You can use IDM to download your files faster and quicker.
One Access to all – Enter Your Seedbox Info only once and access all your content directly and easily.
SSH Shell – No Third Party software required to access SSH of your Seedbox. You can connect directly from the browser itself.
Screenshots of Seedbox Panel.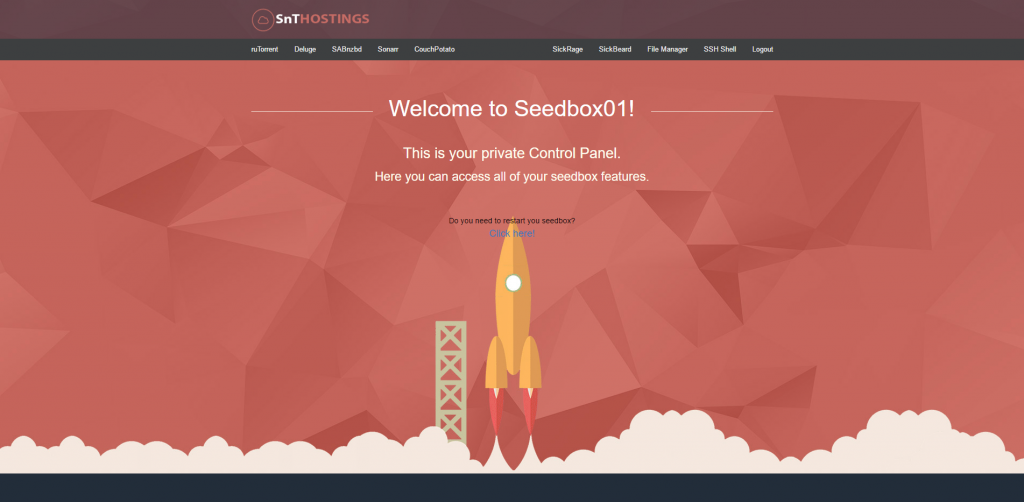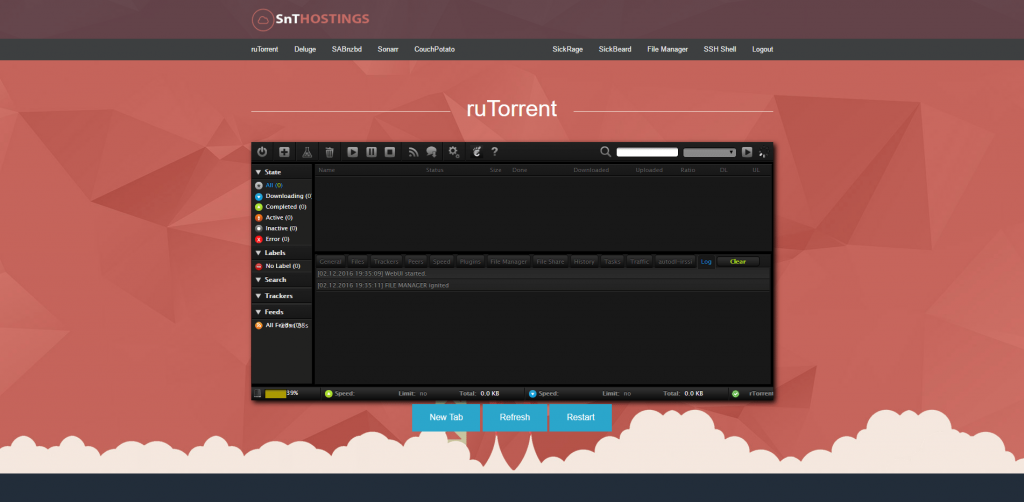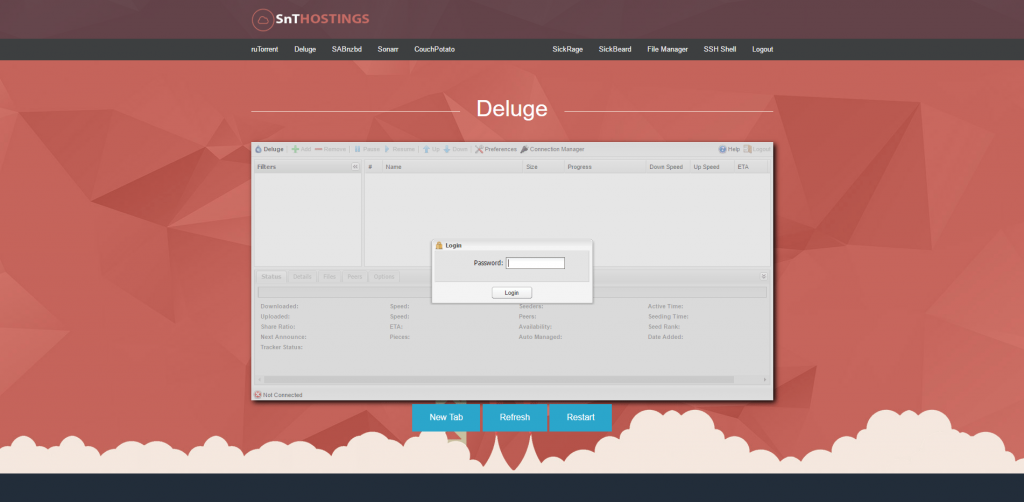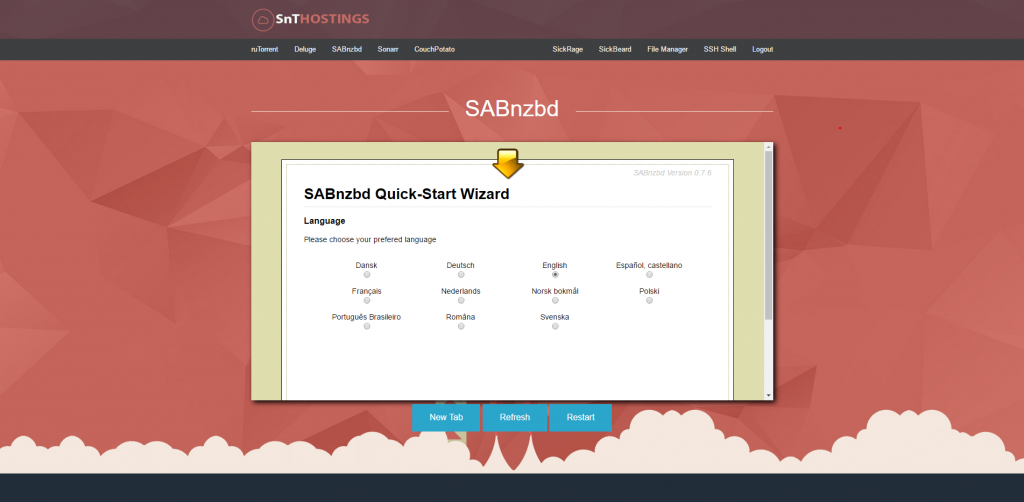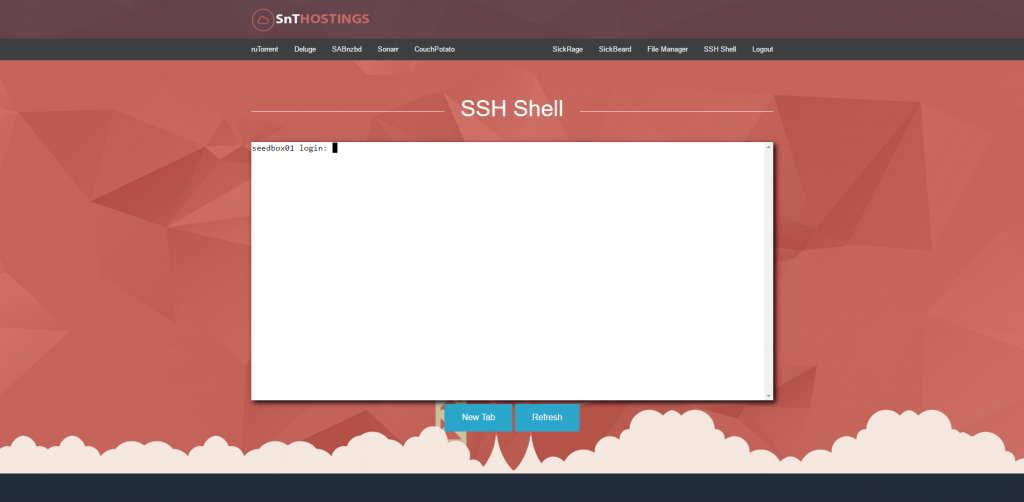 3. Inbuilt Softwares.
We have Inbuilt Softwares with our panel, but if you feel like you need to have more software's or plugin's, feel free to contact us and ask us for it, we will add it for you.
List of Inbuilt Softwares.
4. Screenshot of speed.
What good of a seedbox is if the speed sucks? We will let the following screenshots do the talk about it.







5. Range of products.
We believe in providing everyone and satisfy everyone's needs. So we have plan's ranging from $6.29/mo to whatever requirement you need.
For all of our plans along with in-depth details, you can click the following links to access.
Plan's Starting at $6.29/mo with 60GB Hard Disk Space – Click Here.
Plan's Starting at $12.99/mo with 450GB Hard Disk Space – Click Here.
1gbps Port Plan's Starting at $19.99/mo – Click Here.
Dedicated Seedbox – Hard Disk Plans – Click Here.
Dedicated Seedbox – SSD Plans – Click Here
6. Conclusion
All the above points and features make us one of the best Seedbox providers in the market. So what are you waiting for? Order Now and Enjoy our services.