Configure Plex Media Server All Platforms.
What is Plex?
Plex is an awesome streaming software that will allow you to access it from anywhere in the world.
How to setup Plex?
Setting up Plex on Windows, Click Here.
For setting up Plex on Ubuntu, Click Here.
For More Plex Related Guides, Click Here.
Also, do consider out VPS & Dedicated servers for Plex Streaming.
How to configure Plex?
Follow the guide below on how to set it up correctly, it is a universal guide for all the platforms.
Setting up Plex.
1. Visit http://localhost:32400/web after connecting thru the tunnel on the same web browser.
2. Sign In or Sign Up if you haven't already created an account.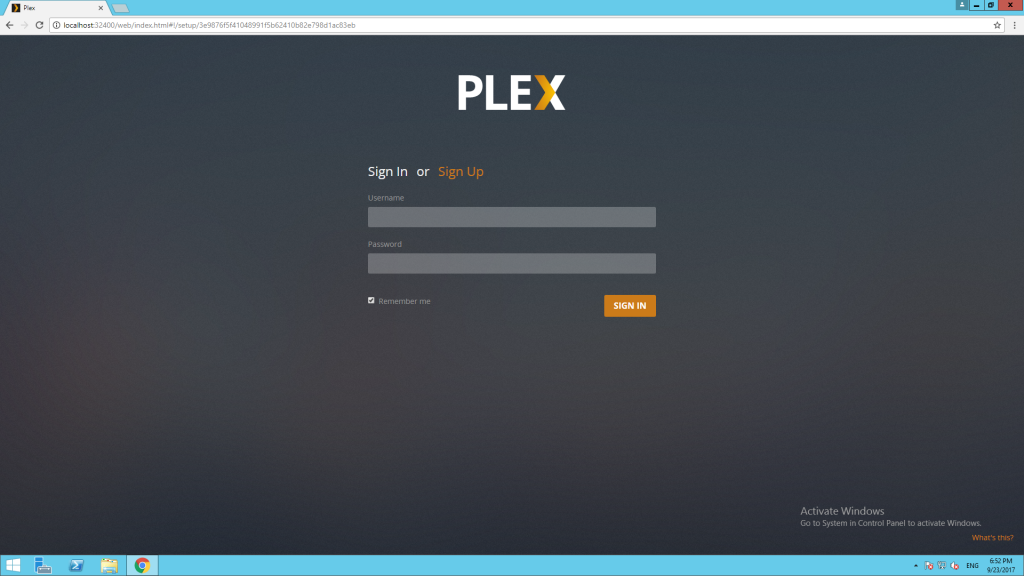 2. Click on "Got It" and then close Plex Pass Pop-Up if you are not interested in it.
3. Now in Server Setup, it will auto locate the PMS server as you are already on Proxy. Tick "Allow me to access my media outside my home" so that you can access without proxy.
4. After this point, you can turn off Proxy Tunneling and connect directly using the following link. Do remember to update the IP below.
http://IP-ADDRESS:32400/web/index.html
5. That's it. You are ready to use it. That is how you Install Plex Media Server on Ubuntu 14.04 or 16.04.
Add and Organize Media
1. Add Media to your PMS. When you Sign In, the first thing you will see is the option to "ADD LIBRARY". Click on it.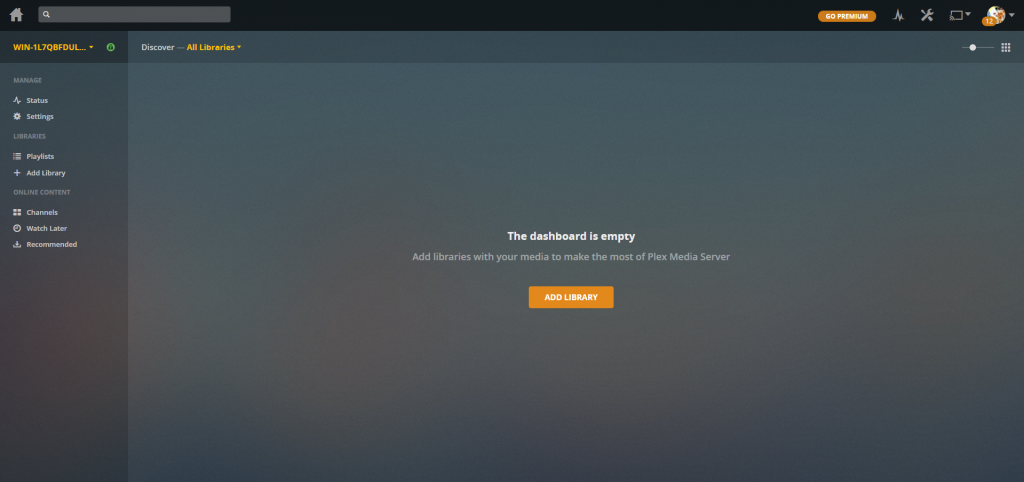 2. Select the content type. Movies for Movies, TV Shows for your Shows, and so on.
3. Click Next and then navigate to the folder where the files are located. Add the folder of the server and click Add Library.
4. That's it, It will scan and you can start streaming.
This is it.
This is how you Configure Plex Media Server All Platforms and use it.
For installation on Seedbox, Just Submit a Ticket and we will install it for you.