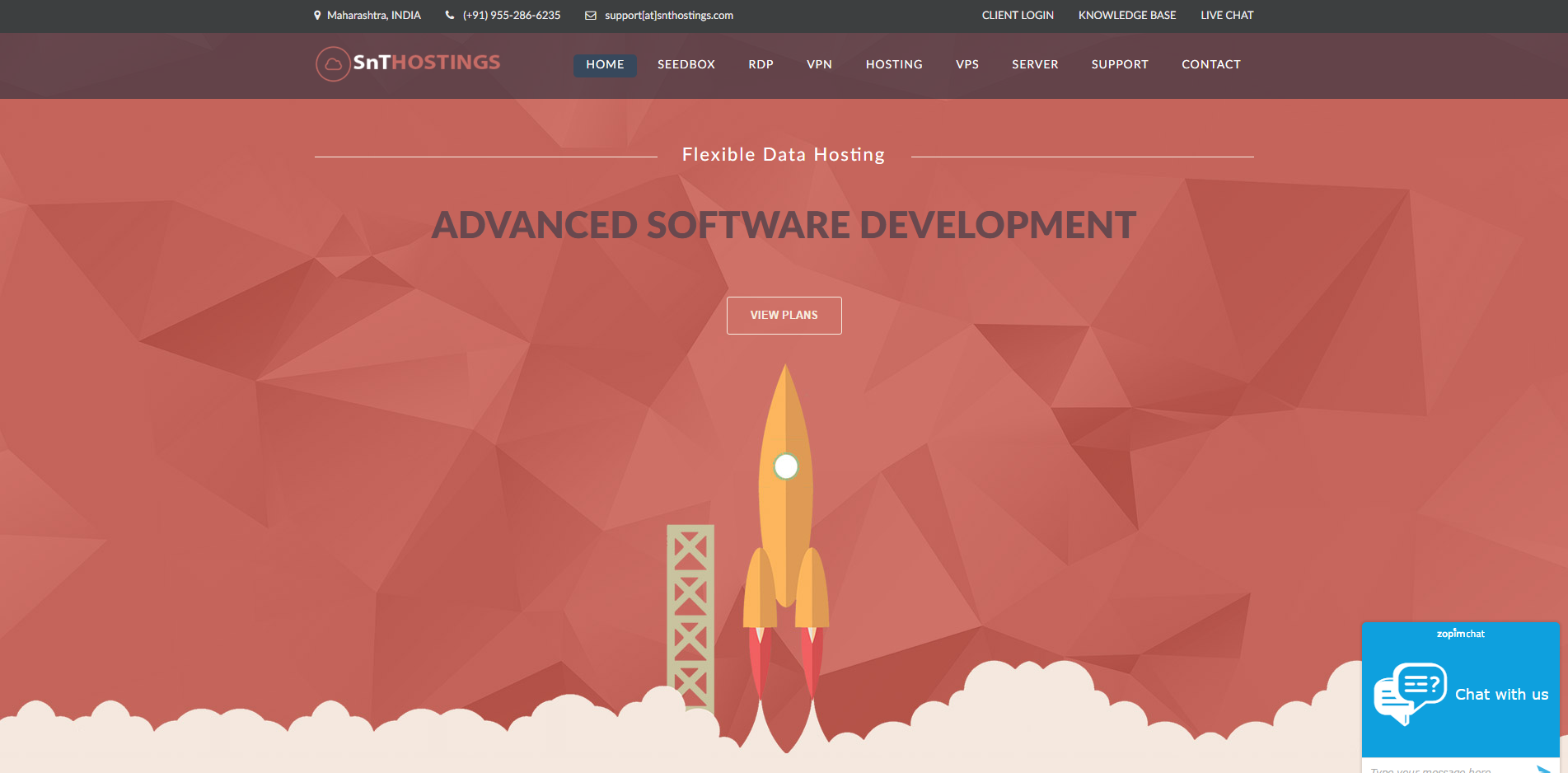 Step 2 - Hover over Seedbox at the top navigation bar and select 

1gbps, 100mbps or Dedicated Seedbox

, as per your requirement.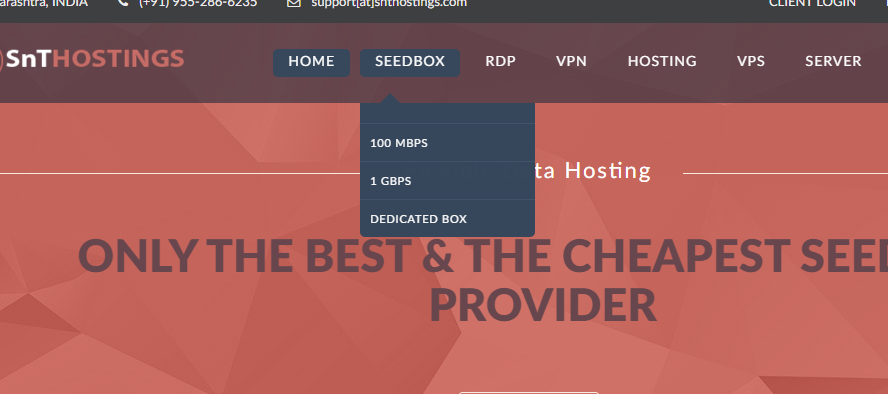 Step 3 - Once you click over either, new page will open, showing the plan's. Click on 

"ADD TO CART"

 to add them to your cart and proceed for order. (For Screenshot we are using Dedicated Box Offers.)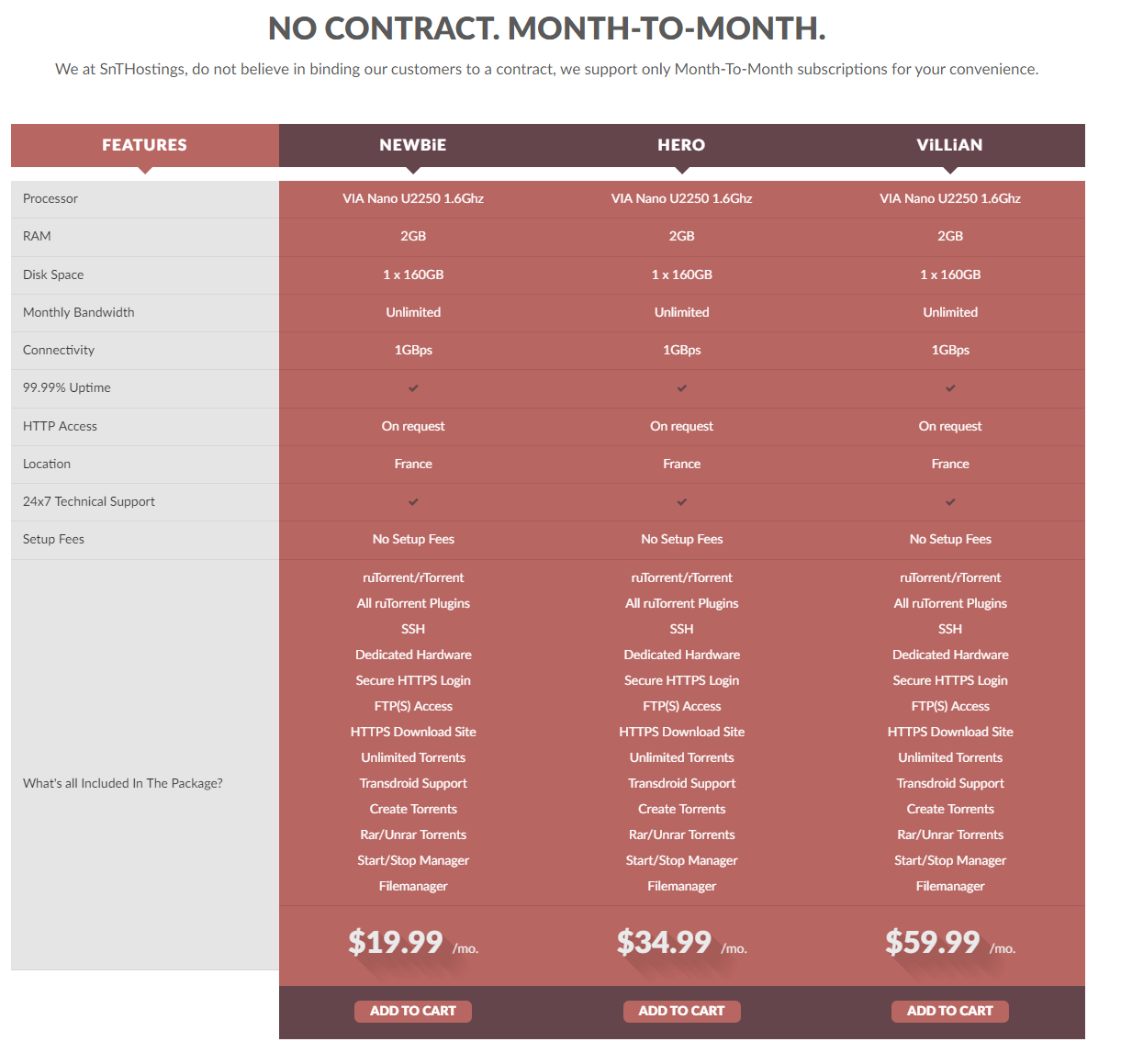 Step 4. 

Add the Product you chose to WHMCS Cart

 and then you will be redirected to 

"Shopping Cart" Page

.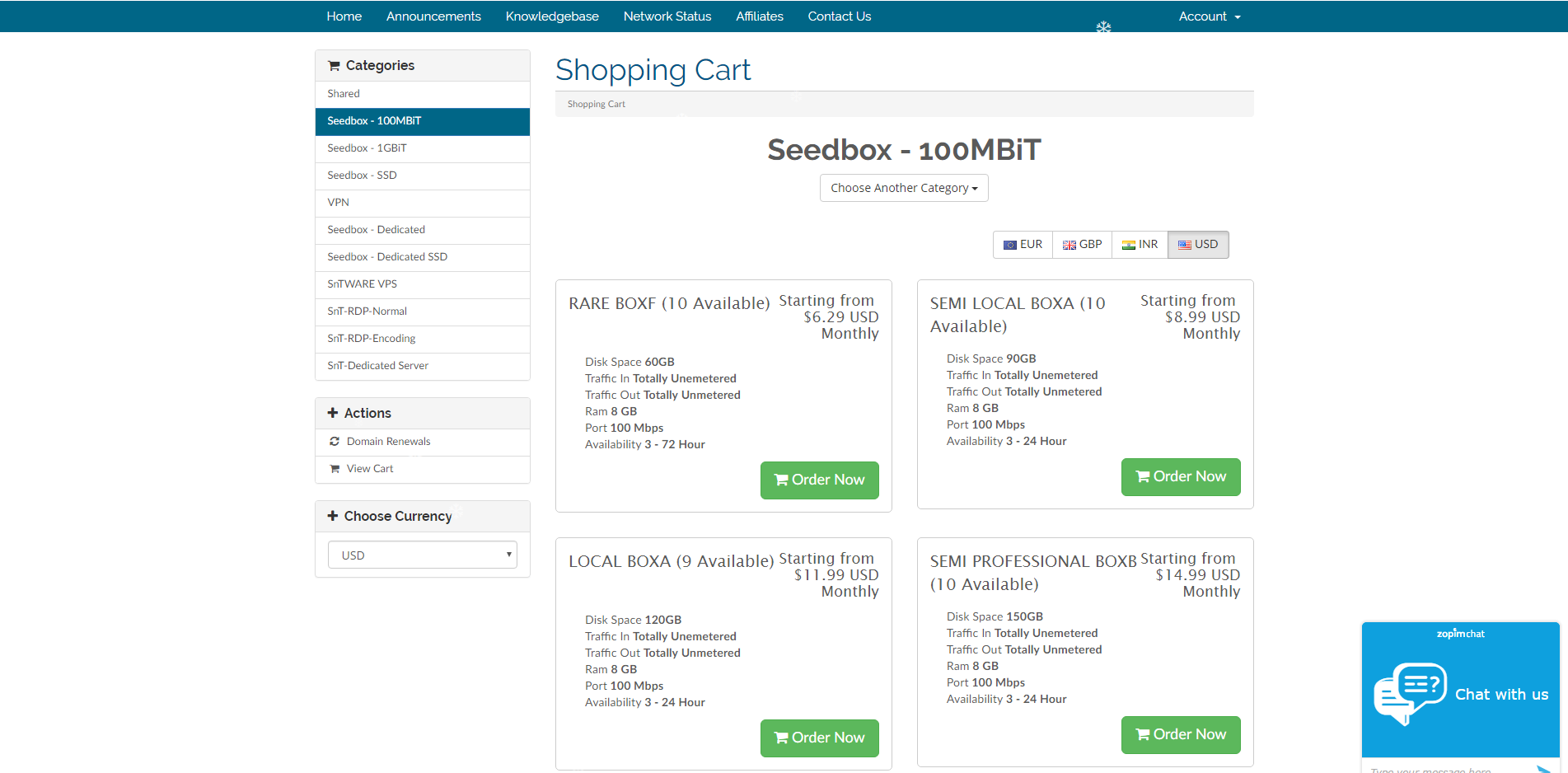 Step 5 (OPTIONAL). 

If you require Additional HDD Space for your Seedbox

, then just add the required space number in 

"Extra Space" 

slot, 1 = 10GB, 2 = 20GB and so on...
Step 6. Add the username you want for your seedbox, as our Seedbox are all auto setup-ed, 

we require you to enter an username in the "Username" slot

, so that it will be delivered instantly.
Step 7. Click on Continue to the 

"Checkout Page".
PS: If you already have a seedbox with us, then please use a different username for security and file setup purpose.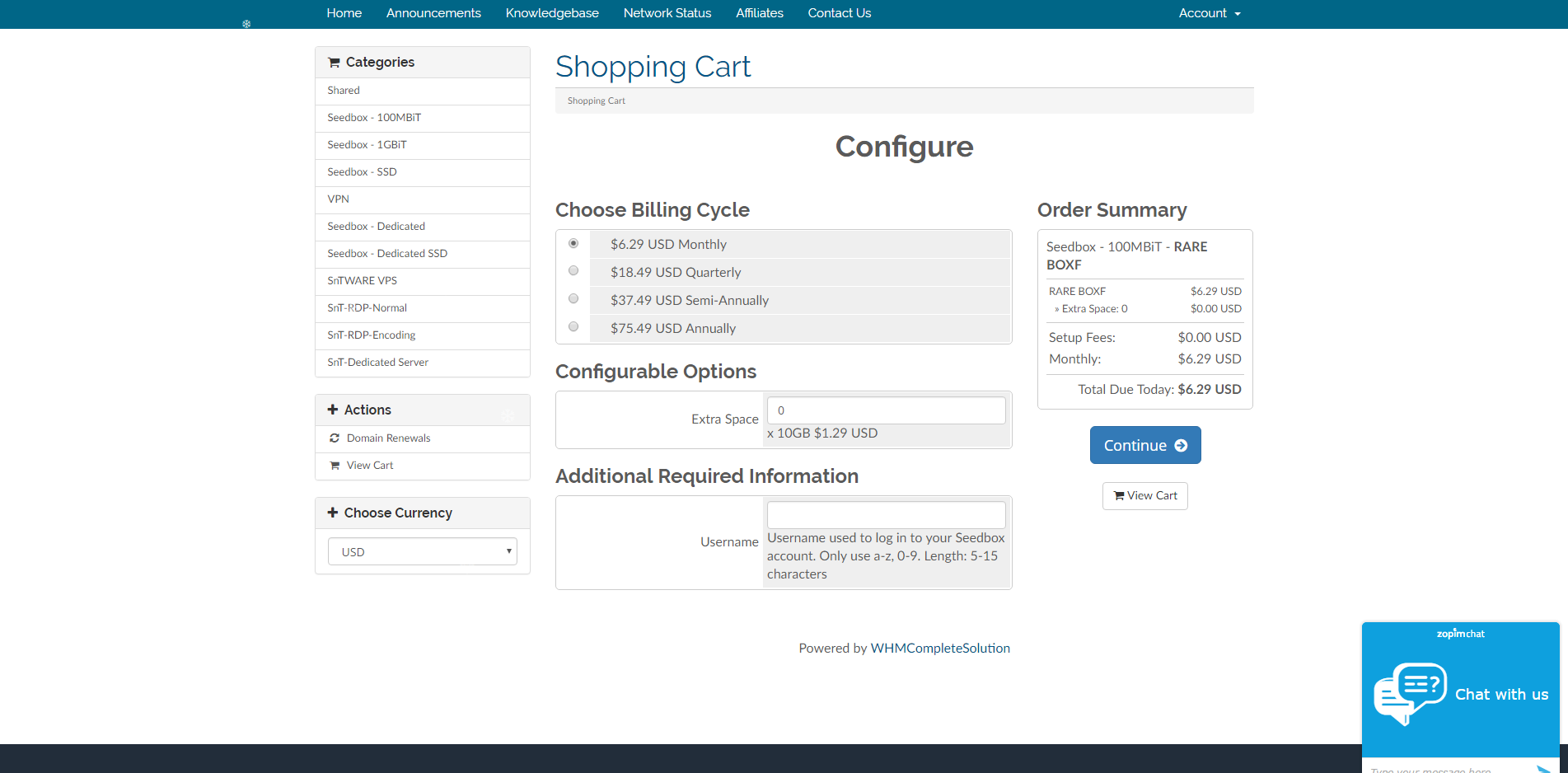 Step 8.

 Fill in your Details

, if you are exisiting customer then click on Existing Customer and Login, 

Select Payment Method (Payment Wall you want to pay with).
Step 9. Click on

 "Checkout".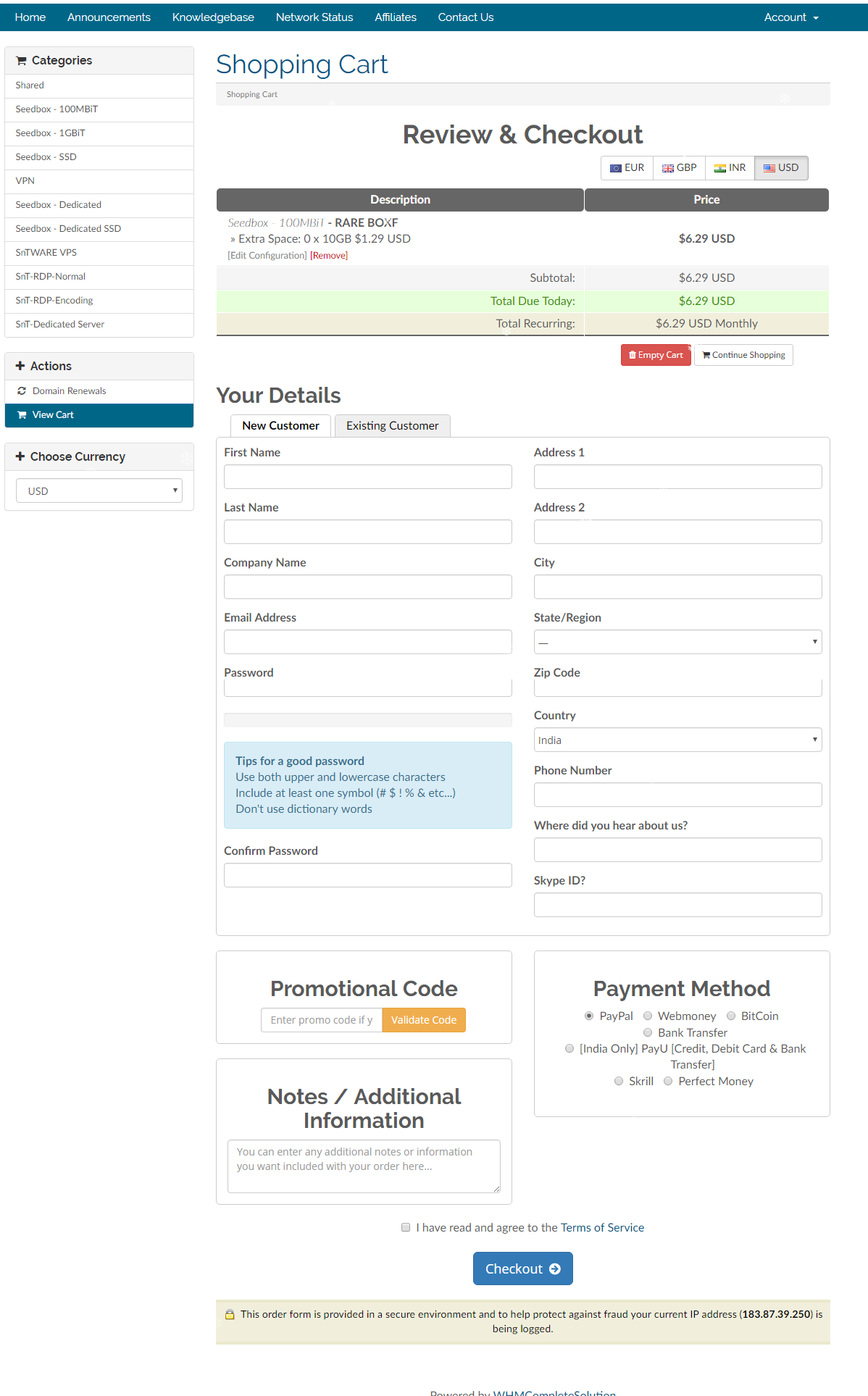 Step 10. Pay using the Payment Wall and

 follow the Instruction on the invoice 

(Different for each wall).
Step 11. After the

payment is processed the details will be delivered to your email address within 10 minutes

, incase if you do not get any email even after whitelisting our email id, then open a ticket - 

CLICK HERE FOR OPENING A TICKET